HOME > MARU-U's commitment

MARU-U's commitment -1: Integrated manufacturing system
MARUU uses an integrated manufacturing system standardized from raw material preparation, mold building, machining, firing, grinding, through to inspection. In addition, specialized machines, jig and tools are made by us in our factory. Everything is for detailed response to our customers and for our commitment to quality.
MARU-U's commitment -2: Prototype & Product development
Due to our integrated manufacturing system, we can make high quality prototypes/trial products quickly and cheaply when asked. We also have the "Development Team" who can help you to solve the problem or to propose a solution. So, please free to contact us.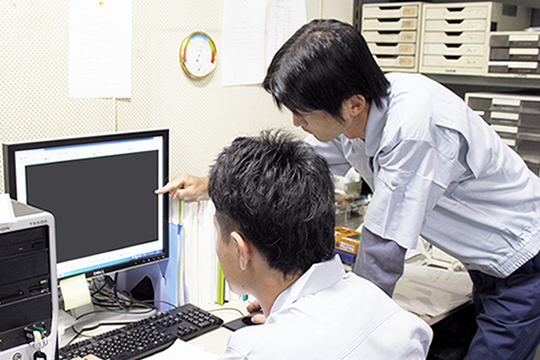 MARU-U's commitment -3: Technical strength
All facilities are suitable for the manufacture of small and complicated-shaped products. Very smooth and high-precision fine products with heat/abrasion resistance are manufactured through well-controlled process backed up by MARU-U's rich experience and knowledge.